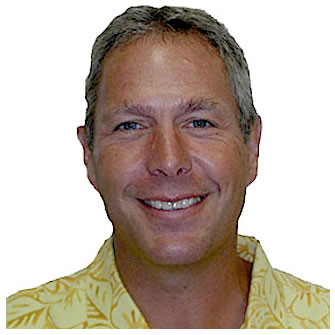 Dr. John Tibbetts is a native western New Yorker, having grown up and been educated in area schools. Dr. Tibbetts attended Canisius High School in Buffalo, and SUNY at Buffalo for his bachelor's, doctorate, and postgraduate orthodontic education.
Dr. Tibbetts received two years of specialized training after his four years of dental school education. His educational background allows Dr. Tibbetts to be a member in the American Association of Orthodontists and to use the term "Specialist in Orthodontics and Dentofacial Orthopedics." Only the certified specialist has this intense training in the diagnosis and treatment of abnormally positioned teeth and their supporting structures.
Our practice is therefore limited to orthodontics for children and adults. Dr. Tibbetts is also an assistant clinical professor at SUNY/Buffalo School of Dental Medicine (orthodontics), which demonstrates his pursuit of continued dental education.
Dr. Tibbetts's orthodontic treatment philosophy is simple: "Treat the patient with respect, giving them the best possible care, coupled with outstanding customer service. This will produce an excellent orthodontic result which everyone can be proud of."
Education
Bachelor of Arts in biology – SUNY at Buffalo, 1979
Doctorate of Dental Surgery, cum laude with thesis honors – SUNY at Buffalo School of Dental Medicine, 1992
Certificate in orthodontics – SUNY at Buffalo School of Dental Medicine, 1994
Master of Science in oral sciences – SUNY at Buffalo, 1994
Assistant clinical professor – SUNY at Buffalo School of Dental Medicine, Orthodontic Department
Former Diplomate, American Board of Orthodontics
Memberships
Omicron Kappa Upsilon National Dental Honor Society
American Association of Orthodontists
American Dental Association
New York State Dental Association
8th District Dental Society
Erie County Dental Society
8th District Orthodontic Academy, past president
Guild of St. Apollonia, past president
Personal Information
Wife: Betsey, Married 36 years
Children:

Evan (Ashley, son Jack, and daughter Ellie) – aerospace engineer, Moog Inc., Niagara Falls, NY
Leah (Rob and son Ben) – social worker, Ypsilanti, MI
Shannon (Mark and son Luke) – social worker, Livermore, CA

Chair, Fox Valley Club Board of Governors
Hobbies
Golf
Running
Travel
Sports
Photography